ATTACHMENT代官山で免税サービス・銀聯カードがご利用頂けます。
ご来店の際はスタッフまでお申し付けください。
※免税サービスは個人使用および日本国外へ持ち出すものに限ります。
We start tax refund service and Unionpay at Daikanyama shop.
If you need the service,Please let us know at our shop.
※It is not exempt from tax if purchesed for bussiness and commerce.


ATTACHMENT DAIKANYAMA
B1 20-5 DAIKANYAMA-CHO SHIBUYA-KU TOKYO 150-0034 【MAP】
TEL : 03-3770-5090 
MAIL : daikanyama@attachment.co.jp
ONLINE STORE
http://www.attachment-ec.com/
ATTACHMENT OFFICIAL SNS
Instagram / Facebook / Twitter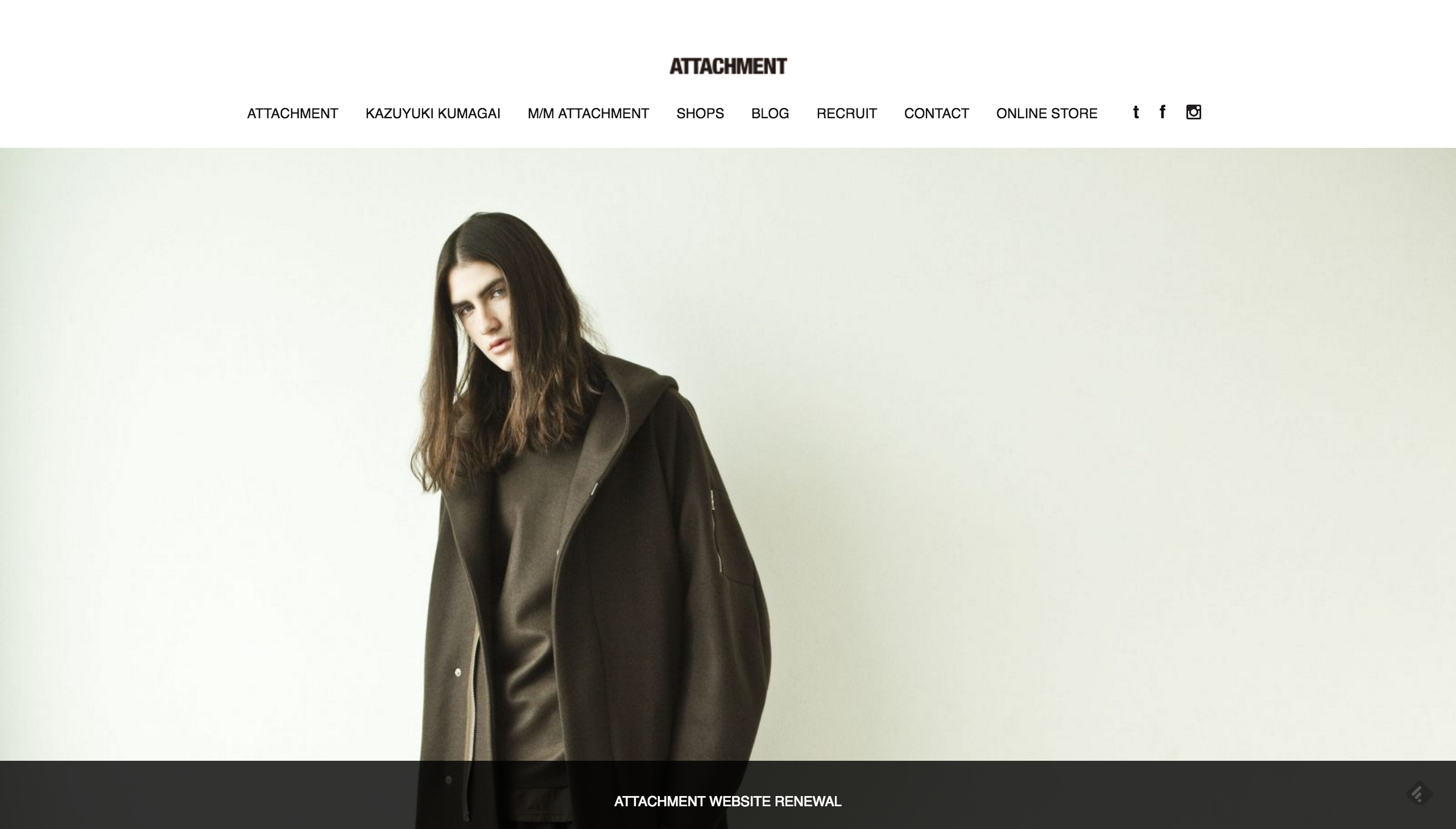 ATTACHMENT の WEBSITE がリニューアルしました。
様々なデバイスからでも見やすくレイアウトが組まれています。
また、このBLOG では いろいろな情報を発信していきますので、ご期待ください。
ATTACHMENT
We have re-launch our Brand website.
Please check this BLOG to get ATTACHMENT latest information.
Thank you.